TrapShoot Fundraiser Event
Sponsored by Ozaukee Scholastic Shooting Sports Club
On Saturday August 19, 2017 the staff and students of the Ozaukee Scholastic Shooting Sports Club (OSSS) held their first trap shoot fundraiser to benefit a local Veterans organization. Fortunately for Healing Patriots, they were selected to be this year's beneficiaries. Carrie Scheel, a program director and fundraising coordinator for OSSS, stated, "We love the mission of Healing Patriots and the opportunity for us to support Veterans and First Responders with outdoor activities made this a great for us to support."
The event began at 9:00 am and went to 3:00pm with many shooters participating throughout the day. The overwhelming support was incredible and many particpants shot multiple rounds. OSSS was supported by Cabelas, Shane Jach of 22-0 Guide Service, and many various donors who offered great raffle items along with a brat or hamburger lunch. During the event, there were multiple categories to compete that included adult, youth, and partner shoots and trophy plaques and medals were given to 1st, 2nd and 3rd place winners.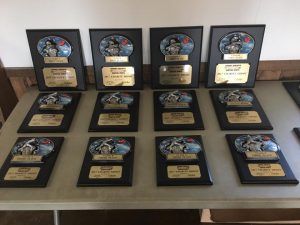 With the tremendous support given to OSSS to support Healing Patriots, the board of OSSS has committed to continue doing this fundraiser next year to support another Veteran organization in the local area. This year's fundraiser raised $2,500 for Healing Patriots.
If you are a junior high or high school student that lives in the Ozuakee County area of Wisconsin and interested to learn more about the Ozaukee Scholastic Shooting Sports Club, please their website shot.sssfonline.com, facebook: https://www.facebook.com/Ozaukee-Scholastic-Shooting-Sports-427433800696650/ or call Doug Klinski 262-247-5913.