Healing Patriots Pro-Staff
The Board of Directors and Promotion Staff for Healing Patriots are all volunteers comprised of veterans, community leaders, and business professionals. 
As a volunteer, no one will receive any personal financial compensation for their work with the organization.    
 The mission of our team and with our partners is to make a difference in the lives of our heroes.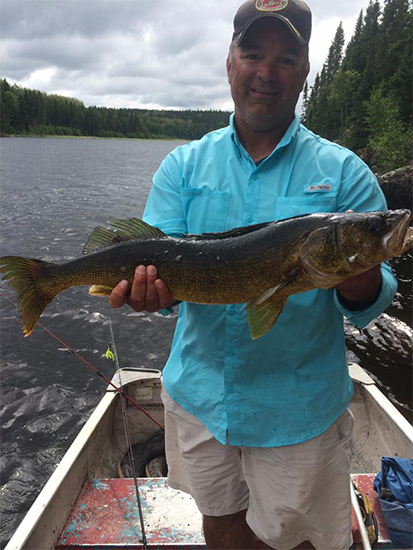 Brent Kozak | Pro-Staff
Brent is a Marine Corps veteran, having severed for 10 years from 1990-2000 as a Combat Engineer. Giving back to the community especially supporting veterans is very important to Brent. He has coached youth sports, volunteered with the Boy Scouts and worked with Habitat for Humanity.
Brent is an active member of the American Legion and has volunteered for veteran fishing outings as well as taking the children of fallen veterans fishing. Nothing is more important to Brent than helping his brothers and sisters in arms when they are in need.
Brent is an avid multi-species fisherman in both open water and through the ice.  From a young age and spending summers at the family lake cabin in Central Wisconsin, fishing has been a passion.  If Brent is not fishing, he is thinking about his next fishing trip.  While he spends most of his time hunting bass and pike; pan fish, walleye and musky are also of great interest.
Erica Schaaf  | Pro-Staff
Erica is the owner of 3S Design and she brings her graphic and web design skills, along with social media marketing expertise to the Healing Patriots Organization as the IT Pro-Staff. She is a seasoned program manager / coordinator / promoter with nonprofit organizations.
Erica is passionate in volunteering for organizations that she believes will help the community for the greater good such as; Help Portrait and Children's Ministry Dept at Faith Covenant Church in MN. She has especially become passionate over the last few years in the military community as she learned more about veterans who have returned from their deployments and can have a high rate of PTSD diagnosis because of traumatic situations they have experienced in combat and the difficulties in transitioning back home. It hits home for her with a cousin, a retired U.S. Navy Lieutenant who has PTSD, and has found that fishing and other outdoor recreational experiences have been therapeutic for him.
Erica will be involved both behind the scenes and at events and excursions. You might see her taking photojournalistic shots to capture the moments Healing Patriots seeks to strive for in their purpose, "To inspire communities to serve our nation's heroes with the same commitment in which they served us".
Travis J. Soletske | Pro-Staff
Travis J. Soletske was enlisted in the US Army WI National Guard at the age of 17 from 1997-2006. He was an E-5 and a 91 Whiskey (combat medic) and also a 50 cal gunner when deployed in 05. At the time of his deployment he was training at Camp Shelby Mississippi, and was injured during training, and sent home on a honorable medical discharge.  During Travis' time in service he had many duty stations in TMC's, and in some civilian ER's. Some of the things that he witnessed and treated caused him to have nightmares and other problems. For years he just dealt with this and didn't know what it was, until he was diagnosed with PTSD from the VA……..now many years later he has learned how to cope, treat, and help others with the things that he has learned on how to deal with PTSD in everyday life, and also how to talk about it, pray about it, and have faith in the Lord to help get threw it.
His mission with Healing Patriots is to be able to reach out to the younger generation and help them with the everyday struggles that he has personally dealt with for many years, and now he has the knowledge and resources to help them and not have to go through the mental anguish he had to endure for so long.
Travis is also an avid outdoorsman. He loves to fish and hunt with his family and friends. He fishes a Pro bass circuit, and enjoys getting kids and veterans outside to enjoy what God has created for us. Travis uses fishing as an "out" for when his mind gets scrambled from the everyday hubbub of life or has a PTSD episode, it brings him back to earth.
"There's nothing like seeing a big ol bass smash a top water first thing in the morning, or feel that "thump" on a jig when you flip it into a tree, or flying at 70+mph over the lake when it's glass out during the morning take off of a tournament…….it just cleanses the soul……..and makes the tears freeze against your face. If there is anything…….and I mean ANYTHING myself or someone on our team can help you with, or if ya just need a friend to talk to, or an ear to listen, PLEASE let us know." ~ Travis