Healing Patriots Board of Directors
The Board of Directors and Promotion Staff for Healing Patriots are all volunteers comprised of veterans, community leaders, and business professionals.
As a volunteer, no one will receive any personal financial compensation for their work with the organization.
 The mission of our team and with our partners is to make a difference in the lives of our heroes.
President – Ed "LT" Garza (U.S. Navy Veteran) 
Ed Garza currently serves as the Director of Veteran Services and as an Adjunct Professor in the Justice and Public Policy Department at Concordia University Wisconsin  (CUW). The Veteran Services Department is a program that Ed created and implemented in order to better serve Veteran students attending CUW and provide transition assistance from their military career to civilian life. In his two years as the Director, he has helped more than 130 Veterans graduate with their degree and has help thousands with non-academic resources across the state of Wisconsin. Prior to CUW, Ed served in the U.S. Navy for a little more than 16 years as an enlisted sailor and naval officer. Ed is a highly decorated officer who served at various locations in the United States and around the world.
Additionally, he completed a combat tour in Iraq from April 2008 to April 2009 during Operation Iraqi Freedom. His passions are his family, friends, fishing and volunteering to help advocate for military Veterans, First Responders, their families and the children of fallen service members – Camp Hometown Heroes. He is also a member (#933) of the National Professional Anglers Association (NPAA).
Vice-President – Don Aiken (U.S. Air Force Veteran) 
Don graduated from Lodi High School early and entered the U.S. Air Force in 1981. Upon graduation from boot camp, he was trained in electronics and had the opportunity to serve with the Honor Guard. It was during one of our flag presentations that he learned the true meaning of patriotism and since then, he has worked in several different areas to help Veterans. Upon the completion of his service, he worked for the Wisconsin Air National Guard as a civilian employee for ten years.
Don has served as a professional truck driver for many years with a small break to pursue a passion to play and manage paintball facilities and operations. A talented individual whose accomplishments include building his own home, the rebuilding of several cars and boats, and coordinating many events that get veterans to enjoy the great outdoors.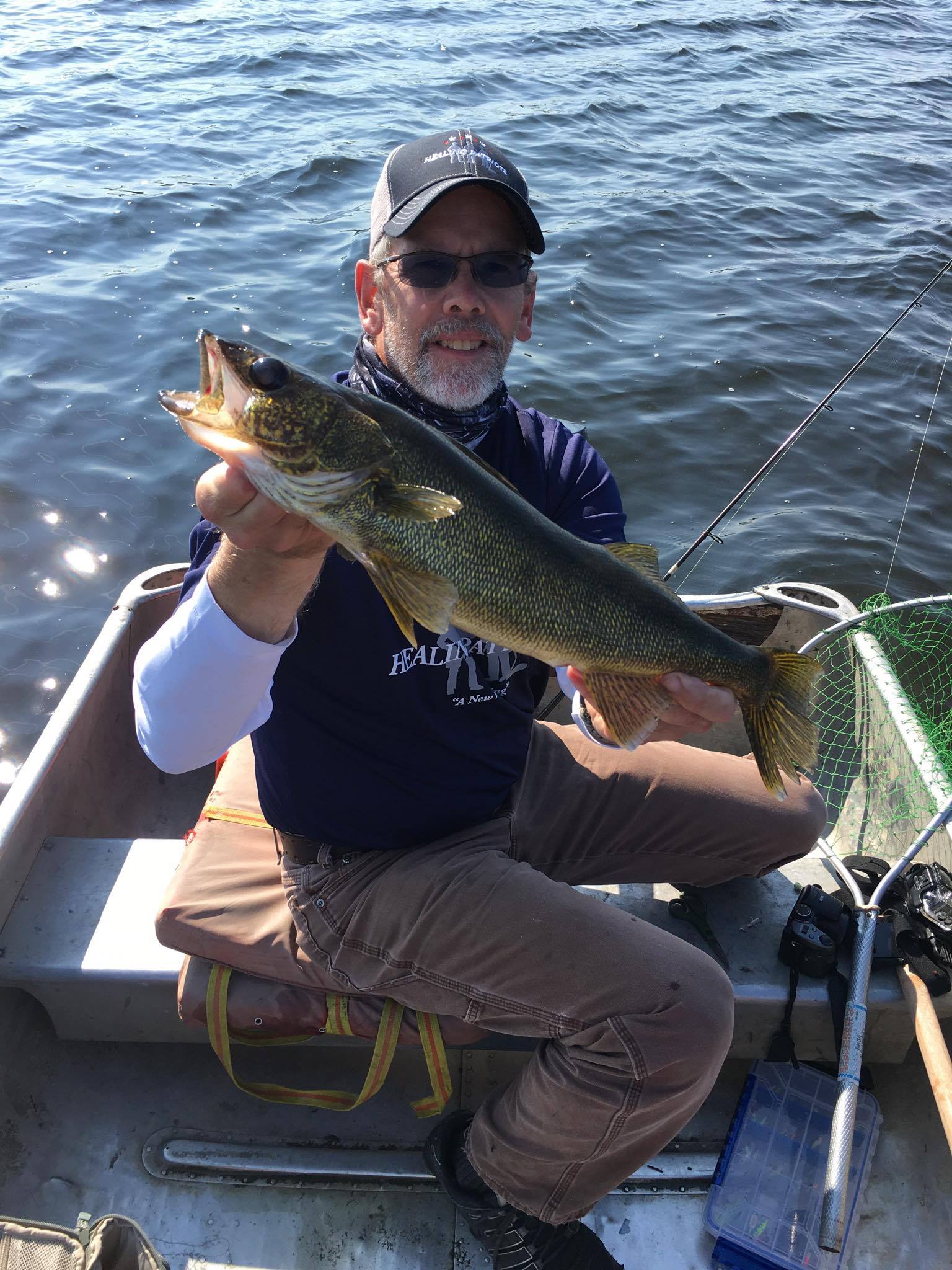 Secretary – Scott Gennrich (U.S. Army Veteran)  
Scott Gennrich currently serves as a Chief Custodian for the McFarland School District where he has served for 17 years. He enjoys maintaining a safe and productive educational environment where kids can learn and grow.
Scott served in the U.S Army in 1st Cav Division out of Ft. Hood, TX as a 45Q (Tank Turret Mechanic) from 1986-89 and then served as a 89B (Ammunition Specialist) during Operation Desert Storm with the 826th Ord. Company out of Madison, WI  from 1990-1991. Scott is a current member (#697) of the National Professional Anglers Association (NPAA) and a Pro-Staff member of Badger Max Fishing.
Scott's passions are anything outdoors and spending quality time with family and friends, but what keeps Scott humble is his involvement with Veterans and helping them understand their endless possibilities, their personal potential and showing them the respect and appreciation they deserve.
Scott believes in the brotherhood of all veterans and is dedicated to helping all of those who need a hand up.  Scott is married to his beautiful wife Jody of 25 years and has 3 children, Hayden (22), Zach (18) and Natalie (13).
 Chief Operations Officer (COO) – Joe Parker (U.S. Air Force Veteran) 
Joe served in the United States Air Force from 1988-1998 as an Aerospace Ground Equipment Mechanic. His duty stations included Elmondorf AFB Alaska, Dyess ARF Texas, and Kusan Air Base in the Republic of Korea. Joe currently works for First Data Corporation as the Lead Customer Engineer for banking systems and in his off time, he is enjoying the outdoors with other veterans on hunting and fishing trips.
The Parker family has a dedicated legacy of service in the military with his father Dale who served in the U.S. Army from 1962-1969 and is a Vietnam Veteran, his brothers Bill (1984-2004) and Don (1987-2011) served in the United States Air Force.
Joe is also a member of the Central Illinois Bass Master and is the proud father of two girls Danielle (24) and Isabella (3) and husband to Pamelas Batac-Parker.