The Outdoor Fishing Experience
A New Beginning
The Healing Patriots program will benefit injured Veterans and First Responders.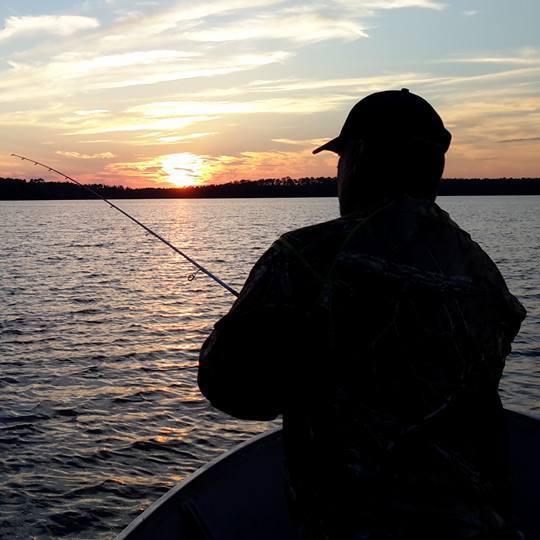 It has been proven…
According to multiple research findings, fishing therapy, "Piscatorial Therapy" has proven to help individuals with varying medical conditions, including mental health concerns. The ability to be outside in an environment that is quiet and relaxing helps those who need to get their mind away from the stressors that cause turmoil in the day to day functioning of life.
Many of those who didn't have an outlet to fishing and participated, expressed their happiness in an outdoor activity new to them or haven't participated since they were kids. Fishing can either bring back positive memories they once had spending with a loved one or with friends, or create new experiences with people who enjoy it.
Healing Patriots Goal & Mission
Healing Patriots is designed and dedicated to helping injured Veterans and First Responders find opportunities to go fishing with a variety of experienced fishermen across the Midwest of the United States and Canada. The goal is to help restore confidence in our Veterans and First Responders so they can get out on their own to further develop these therapeutic opportunities and develop opportunities to still serve in their community.
Healing Patriots Expeditions
A multiple day Fishing Expedition or Ice Fishing Expedition with Healing Patriots will help Veterans and First Responders kick start a path to a positive and healthy lifestyle, but with the support of fellow comrades dedicated to working with them. The ultimate goal will be to help educate them not only in the sport of fishing, but to provide assistance with resources that are available to help them and their families as they transition from military and public service to civilian life.
Additionally, we strive to help our heroes overcome the challenges related to physical or mental health concerns and utilize educational benefits for career opportunities.
Healing Patriots Outdoor Expedition Program Incentives
The services provided by Healing Patriots are designed to assist in the following areas.
Educate
Educate Veterans and First Responders with the latest fishing tactics, techniques, equipment, and the importance of environmental conservation.
Mentorships
Establish mentorship opportunities within a risk-free non clinical environment.
On Site Professionals
With the assistance of trained professionals on site, introduce strategies for coping with the stressors related to PTSD and physical challenges if necessary.
Resources & Assistance
Provide additional resources to Veterans who are in need of physical, emotional, and financial assistance.
Educational Opportunities
Review educational opportunities for Veterans who wish to attend a college / university
and provide assistance
for employment opportunities.
Leadership Skill Building
Build confidence and enhance leadership skills in a team setting.
Team Building
Re-introduce team concepts and responsibilities during the outdoor experience to achieve short term team goals.
Would You Benefit from a Healing Patriots Expedition?
We will accomplish the goals of our program in a non-clinical environment
with fellow Veterans and First Responders with personal and relevant field experience.